"Domus Aurea:
The Golden House of Rome"
Web Lecture on October 7th
at 3pm ET with Livia Galante
Come and Discover:
_________________
In 64 AD, most of Rome was destroyed by a great fire.
Promptly, after the disaster, between 64 and 68 AD, Nero built his new residence called Domus Area or Golden House, because of the frescoes, precious gold leaf, glass mosaics, pearls, and marble that covered every single inch of its surface.
The extravagant and decadent estate, that occupied three of Rome's fabled Seven Hills, expanded for over 300 acres.
When Nero moved in, Suetonius, one of his biographers, recounts that he grandiosely announced: "At last I can begin to live like a human being".
The lecture lasts one hour with 20 minutes of Q&A at the end!
The Lecture is Free but any and all donations are appreciated!
*not tax deductable
If you have any problems or questions don't hesitate to contact us at: [email protected]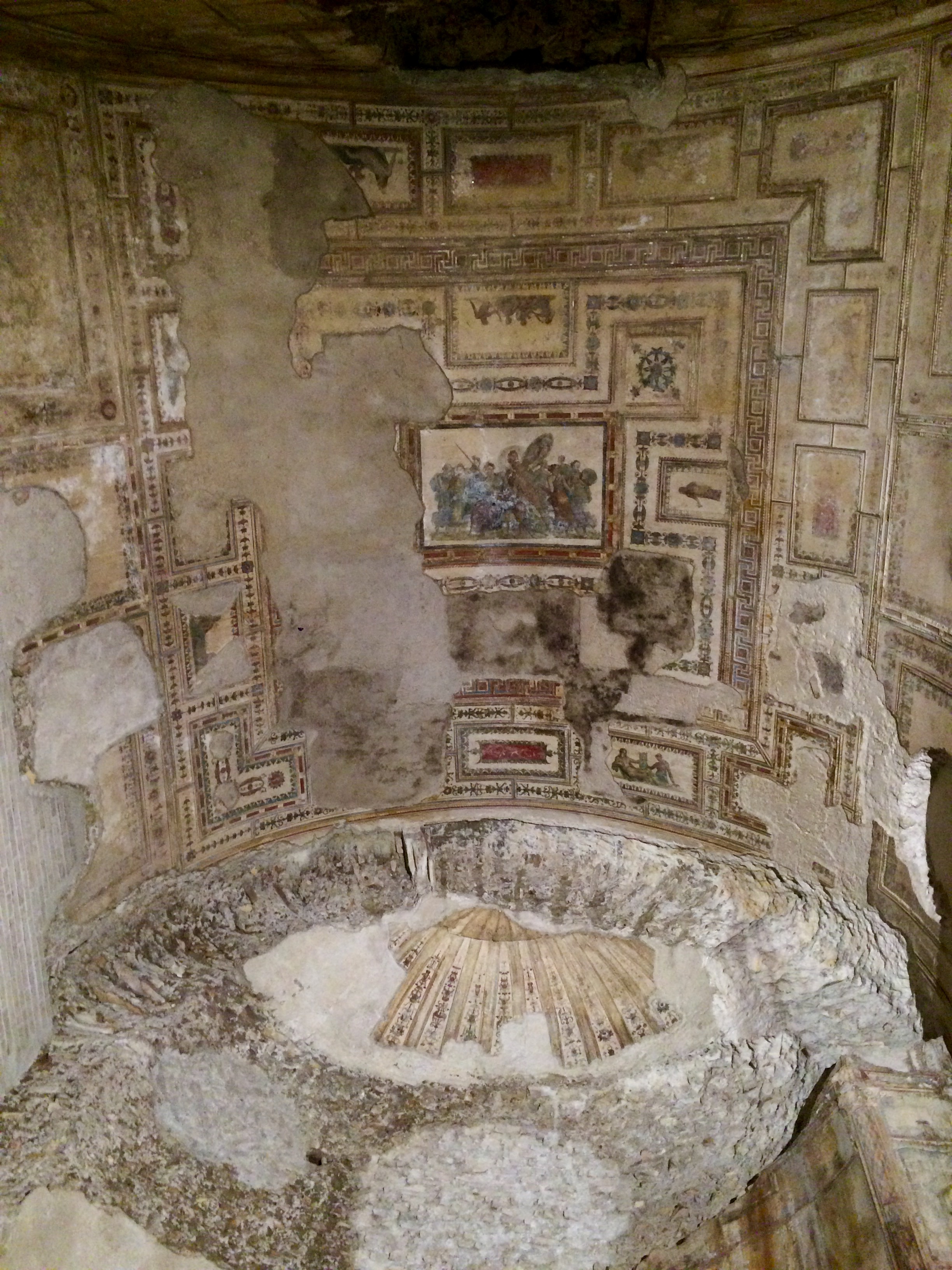 is known around town as the "Queen of Ostia" having bowled over princes, prelates, politicians and people with her love and knowledge of the ancient site. Livia has her Doctorate in archeology from La Sapienza and is exceptional at making the ancient stones come to life and recount the stories of the ancients who tread on them, the technique of the engineers who laid them and the world that circulated around them. She describes herself as, "Italian by birth, Archaeologist by education, and Tour Guide by a passion to share beauty"!