"Roman Holiday: Take a Vespa through Rome"
Past Web Lecture on December 2nd at 3pm ET with Sara Magister
Come and Discover:
_________________
Roman Holiday is not only one of the most unforgettable masterpieces of the seventh art, but also a great, still actual and genuine introduction to the best and most joyful identity of the city of Rome, and a perfect opportunity to first taste, or taste again, its beauty and vitality through an alternative perspective.
Hop on a Vespa Piaggio, an iconic mean of transportation that thanks to the movie became a symbol of freedom and airiness, and discover Rome.
The lecture lasts one hour with 20 minutes of Q&A at the end!
Donations are welcome and much appreciated*!
If you have any problems or questions don't hesitate to contact us at: [email protected]
*non tax deductable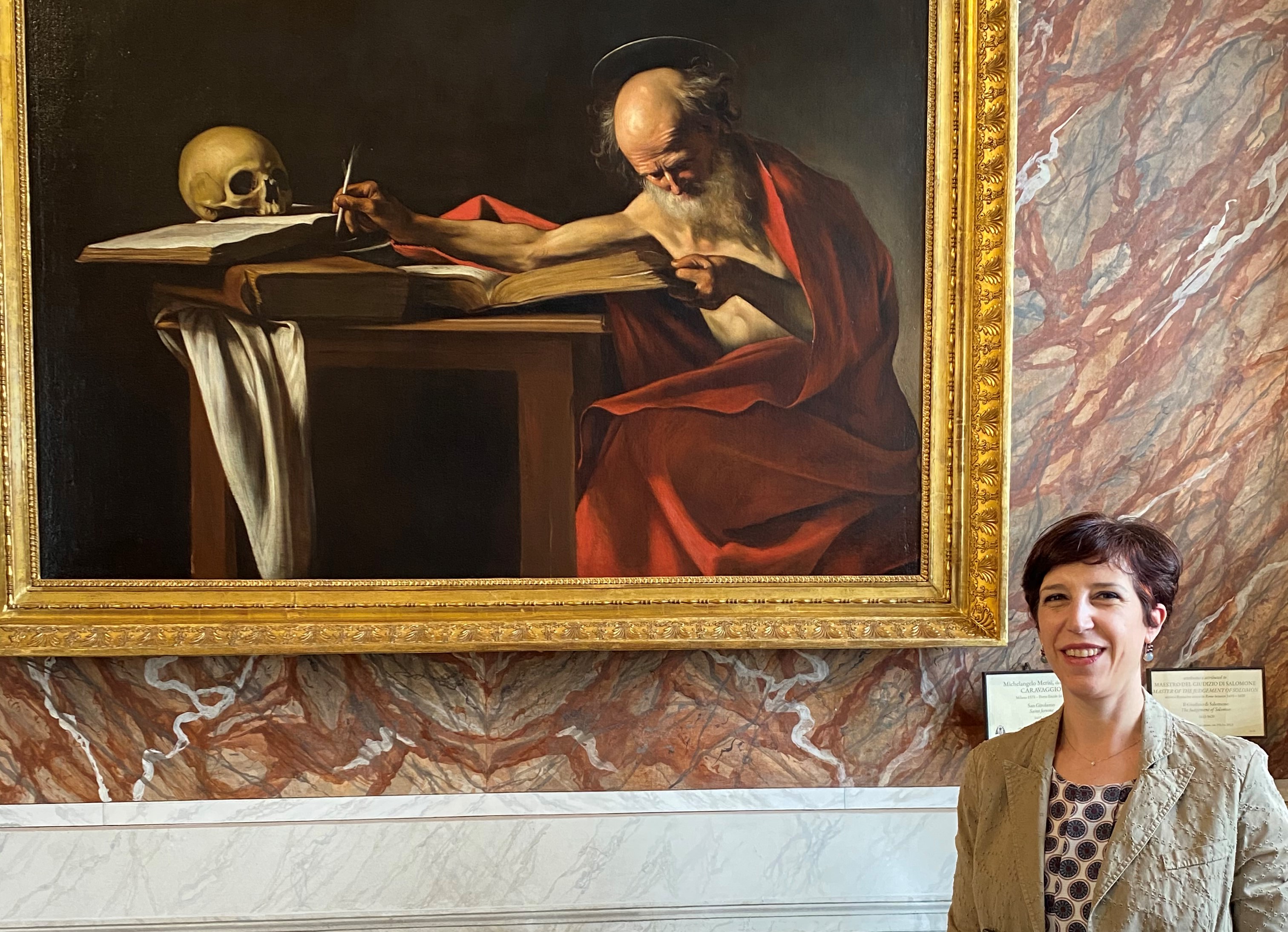 is an art historian with doctoral degrees in modern art history and classical antiquities. She is an expert on the statue collection of Pope Julius II, the founder of the Vatican Museums and her book on the subject is a point of reference world-wide. Caravaggio, however swept her off her feet, and she has recently published a book on his paintings in the church of St. Louis of the French. Sara has a special skill in taking serious historical research and turning it into fun, interesting insights for the general public. She has hosted programs on art for Italian television and is didactic consultant for the Vatican Museums, and is our resident art history celebrity!