"A Treasure of History and Faith under St. Peters Basilica: the Vatican Necropolis and the Tomb of Peter"
Live Lecture on February 28th 2022 with Livia Galante
Come and Discover:
_________________
The seminar aims to reveal the subterranean levels under the most important Christian Church of the world on the steps of the Apostle Peter. According to ancient sources, Peter was executed in AD 64, during the reign of Nero and was buried in a poor cemetery flanking the circus where Peter and other Christians suffered martyrdom.
With time, the space of the necropolis was occupied by Christian tombs, concentrated, mainly, around the one identified as Peter's tomb. In the year 313 AD Emperor Constantine, having declared Christian religion legal, promoted the building of a church above the venerated tomb of the Apostle Peter. To have a platform large enough for the grandiose building, he filled up all the old pagan tombs and designed the basilica to form a cross just above the grave of Peter.
In 1939, workmen were changing the level of the pavement in the grotto under the main floor of St. Peter's Basilica in preparation for the tomb of Pope Pius XI. After some initial excavations they rediscovered the necropolis with the tombs perfectly preserved. The works proceeded up to and under the high altar where, ideally, St. Peter's tomb would be located and, there the remnants of the Apostle Peter where found.
The lecture has been recorded for you!
If you have any problems or questions don't hesitate to contact us at: [email protected]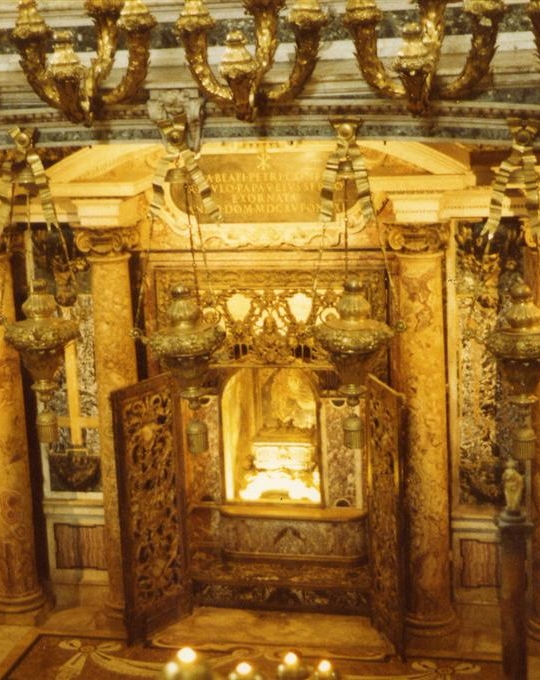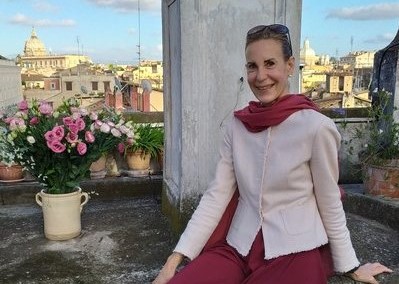 Livia Galante
is known around town as the "Queen of Ostia" having bowled over princes, prelates, politicians and people with her love and knowledge of the ancient site. Livia has her Doctorate in archeology from La Sapienza and is exceptional at making the ancient stones come to life and recount the stories of the ancients who tread on them, the technique of the engineers who laid them and the world that circulated around them. She describes herself as, "Italian by birth, Archaeologist by education, and Tour Guide by a passion to share beauty"!
Check your inbox to confirm your subscription